Need a property clearance? Fed up of time wasters cherry picking?
There are lots of house clearance companies out there including charities who advertise that they will visit your property and take your items for free. They will, but they will only take the very best of what you have. But if your belongings are dated, not in style or in less than perfect condition there is a very good chance they will not be interested in taking them, they are likely to want to cherry pick a few items and leave you with the rest to dispose of yourself. Some will even offer you a nominal amount of money for the few items they take. Some companies will clear the lot but ask a massive amount of money to do so! At the end of the day they want to sell on your goods and it costs money to tip, so if the advert sounds too good to be true then it probably is.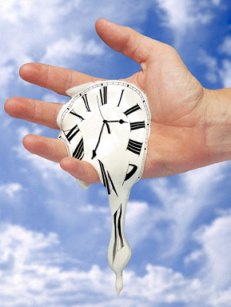 Let us save you time and frustration.
We will take the lot and if you have anything of value we take that in to account when quoting. We will smash down any furniture etc. and recycle it as wood and recycle anything we can. It costs us to tip what we can't recycle (£156 per ton) so we have to account for before quoting. But we offer a fair appraisal and try to be as reasonable as possible.
How we work.
We can visit your property and offer you a free, no obligation, firm quote before work starts, so there's no guessing. If you need an idea before we visit just give us a call (or email us) to describe what you have and we'll provide an estimate over the phone. We can visit at a time suitable for you, we can often attend evenings & weekends and even view the waste if your not present if it's accessible without access. We can then call you back with a quote.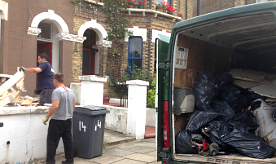 Call now for a free telephone estimate or to arrange a site visit and firm Quote.
0800 97 88 901
or 074444 72282
Facebook Reviews
What a fantastic job these guys did for my 93 year old father-in-law this week! Very competitive price and worked solidly for 3 days to get the job done. Despite being faced with an enormous amount of items to clear, they checked through and brought anything of value to our attention - acting honestly and professionally whilst being friendly and kind. They stuck to the price quoted despite there being more items to clear than originally estimated. I would highly recommend this company and we wouldn't hesitate to use them again.
Just finished a job for me garden garage cleared loads taken , very polite and sis work hard and very good price !!! Can highly recommend !! many thanks
I've used the guys on 2 occasions and they were polite and helpful. We'll worth using. Keep it up guys!
A fab and professional service for a very reasonable price; would highly recommend!
Fantastic service. Very competitive price. Highly recommended.
First class service, highly recommend !
Absolutely fantastic job the boys have done this week in my garden, clearing all the rubbish and huge amounts of stones, resonable priced infact cheapest i had, friendly and reliable service from start to finish, well done to the company would definatley recommend them the best in the area ive dealt with, a big massive thankyou to you all